Life Coaching
Do You Feel Alone in Your Quest for a Life of Meaning?
Are You Having Trouble getting out from under your ever growing 'To Do list' to instead Experiencing a Purpose Filled Life?
Are you frustrated with the same old struggle and the sense that Life is passing you by?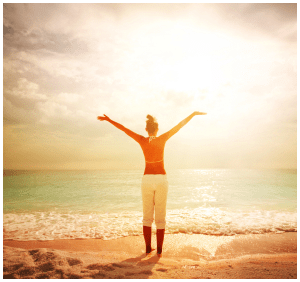 True change requires a leap to a higher level of consciousness. Most coaching and self help programs rely only on actions to change external situations. True change is possible when we also harness the power of our imaginations.
Kathy Castrigno has a gift for guiding her students out of "reactive" mode and into a whole new reality. Creating a life of meaning aligned with your core values requires a Supportive, Solution oriented and Deeply Transformative Process.
Life Coaching with Kathy is practical, yet exciting as you shed limiting beliefs and connect with your true identity for the first time in maybe years.
There is a reason why all of the attempts at changing your life so far have worked little if at all. Change requires accessing the deeper levels of the mind that control our beliefs, habits and behaviors. When we recite affirmations, set intentions or try to take action in our outer lives, most of the time we are working with the superficial levels of mind which have very limited power. This is why a firm decision to not eat sugar anymore is soon followed by a sugary snack.
Kathy uses powerful skills and tools that are simple yet effective for getting into the operating system of the mind and re-programming it.
By learning how to use your mind in a purposeful way, you can configure the external reality to reflect who you really are and why you're here. This ability to turn your awareness inward and constructively use the creative force of your imagination was likely never taught to you growing up.. as it's by and large overlooked in our modern Western culture. This is a MAJOR reason why so many people struggle with issues around work, money, health, relationships, and personal fulfillment.
Your coach has walked her talk and lives what she teaches. With no previous business experience she built a thriving acupuncture practice and then a coaching practice. This did not come easily. You can bypass years of trial and error by learning from Kathy's hard earned experience. This moves you more quickly and directly to the life you desire. Learning the outer skills of authentic marketing and building a supportive inner belief system are keystones to true success.
Your open-minded willingness coupled with outer support from a mentor are indispensable. You too can build a vocation aligned with your values that supports you abundantly and creates the freedom you dream of.
Life Coaching can take place via phone, Skype or at her office in Frisco, Colorado.